Chase the Pudding 2018
Be a part of something truly special this festive season by signing up for our Chase the Pudding event on Sunday 16th December. Join us for this hilarious event by chasing our Christmas Pudding along the 5km beachfront route. The winner will receive a cash prize!
Also this year Chase the Elf for under 14s. This is a 2km run to the pier and back.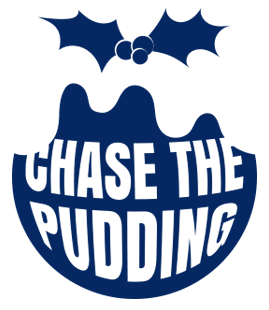 When:
Sunday 16 December 2018
Where:
Weymouth Pavilion
Entry Fee:
£15.00 (Adult)
Get together with family, friends or work colleagues, go Christmas crazy and know that with every penny you raise in sponsorship you will be going direct to our charity. Tell me more